Our Team
HomeFirst Mortgage Bankers is a residential mortgage lender headquartered in Irvine, CA.  We originate, underwrite and fund residential mortgages in house.  What truly separates us from our competition is our people.  Our team is comprised of highly- motivated, top-tier mortgage and financial services professionals—all of whom are passionate about serving our clients.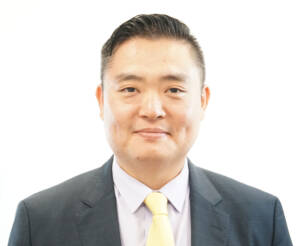 Alexander Kim: Mr. Alexander Kim Founder/CEO is a God loving family man, an American patriot and advocate of small business and real estate ownership. His entrepreneurial spirit was put into practice during his early childhood years (since 7 years old) helping out at his parents' beauty supply business in Baltimore City, Maryland. Alex served as an active duty military member during his attendance at the United States Coast Guard Academy, where his leadership training led to mastering his "Sail Ship" mentality. He was later recruited into the real estate industry in 2003. During his tenure in the mortgage, credit consulting and real estate business he was able to assemble a team of leaders who later founded HomeFirst Mortgage Bankers.
With an emphasis on teamwork, communication, and integrity, Mr. Kim serves his team with the highest level of care. He believes that, "If I can do it, then anyone can and if I don't do it, nobody will".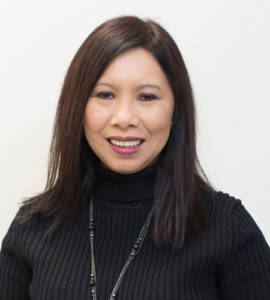 Denise Nguyen: Denise is the Founder/President of HomeFirst Mortgage Bankers and serves as Head of Operations and Senior Underwriter.  With nearly 20 years of experience underwriting conventional, government and portfolio products, she has been instrumental in developing HomeFirst's operations staff into an exceptionally knowledgeable and skillful team.  She has previously held senior underwriting positions at Bank of America, HSBC, IndyMac, Countrywide, and Land Home Financial among others.
"First in Service"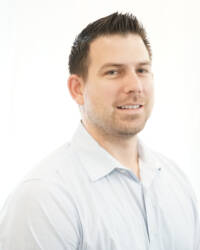 Jeff Blaxland
CPO/CMO
Jeff is one of the west coast's top Loan Originators. He offers the best possible rates for Conventional, FHA, VA, Jumbo, Down-Payment Assistance and many other products. Jeff loves to spend time with his wife, twin daughters and son, grilling, volunteering, playing with his kids, practicing jiu-jitsu and watching the Lakers and Dodgers with his family.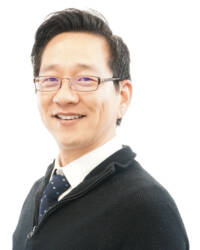 Daren Nam
COO
Daren is the Chief Operations Officer at HomeFirst Mortgage Bankers, where he oversees the operations of the company and establishes polices that promote company culture and vision. In his spare time, Daren enjoys spending time with his family doing outdoor activities such as Fishing, Camping and Hiking.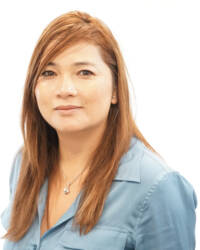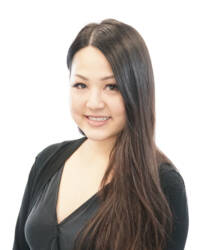 Emmie Tran
CUO
Emmie is the Chief Underwriting Officer here at HomeFirst Mortgage Bankers. She's been in the mortgage industry over 10 years and loves coming to work every day knowing that she gets the chance to help her clients attain their goals of home ownership. When not working, Emmie loves to cook, travel and spend time with family.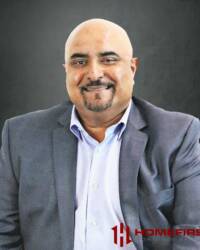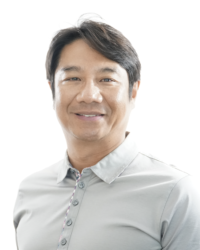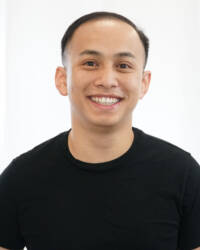 Jimmy Le
CTO
Jimmy is very ambitious and ultimately the jack of all trades around the office and plays a very pivotal role with the company. Jimmy loves to play basketball and run when time permits. He's currently engaged and loves to travel throughout the world with his better half, Emmie.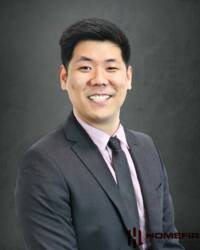 Richard Hong
CFO
Richard has been in the mortgage industry since 2013 with the bulk of his experience being in the accounting department and secondary marketing department. In his free time, Richard enjoys the simple pleasures of life.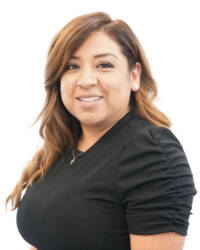 Veronica Cruz
Funding MGR
Veronica has been in the mortgage industry for over 18 years. She enjoys coming to work every day because she loves where she works and loves what she does. Veronica enjoys traveling, fine dining, and spending time with family.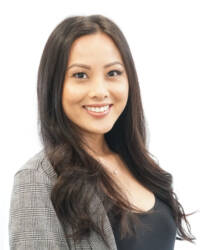 Judy Sayavong
Documents MGR
Judy joined the Homefirst Mortgage Bankers team in 2015. Her current position is a Doc Drawer in the Closing Department. She continues to learn daily and is proud to be in an industry that helps others achieve their dreams of owning a home. Judy loves to spend time with her family and traveling.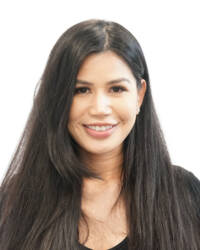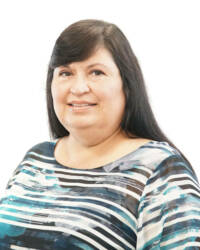 Janet Rico
UW MGR (DE)
Janet's underwriting experience includes FHA, Conventional and USDA, and she was an MI Underwriter for many years as well. Janet loves to travel and has been all over the world. She loves animals and the outdoors.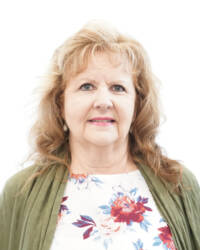 Angela Pattison
UW (DE/SAR)
Angela is a Sr Underwriter that recently joined the team at HomeFirst Mortgage Bankers.  Angela has years of experience underwriting mortgage loans with both retail and wholesale lenders.  She is passionate about finding ways to help loan transactions work and get to closing in a timely manner. When not making loans work, she can be found relaxing in the garden or chasing her aussie, Ranger around the agility field.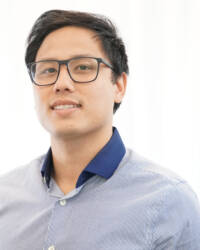 Minh Nguyen 
JR UW II
Minh is a Junior Underwriter for HomeFirst Mortgage Bankers and has been in the mortgage industy since 2012. He is very greatful for the team he gets to work with and is still passionate about is work. He enjoys working out, playing music, traveling, and spending quality time with his wife & thier dog Nemo.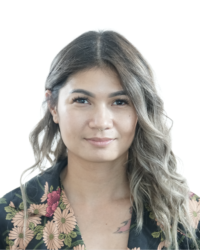 Thanh Dang
JR UW II
Thanh began her career in the Mortgage industry with HomeFirst Mortgage Bankers in 2014. She was able to learn the industry quickly through hard work and the support from her team. Thanh really enjoys eating, working out, camping, bowling, concerts, and spending quality time with important people in her life. Thanh's goal in life is to work remotely traveling the States in a van.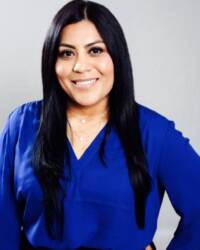 Mary Juarez
JR UW
Mary is a Junior Underwriter with over 15 years of experience in the Mortgage industry. Customer service is her specialty and it reflects positively with both her borrower clients and Loan Officer teammates. Outside of work Mary enjoys spending time with her family and going to the beach with her Chihuahua Lukas.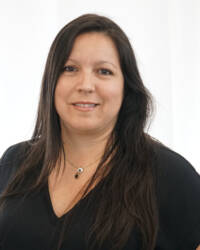 Jahaira Lara
JR UW
Jahaira Lara is a Junior Underwriter with HomeFirst Mortgage Bankers. She has been in the mortgage business for 15 years. In her free time, Jahaira likes to relax and go for hikes when possible.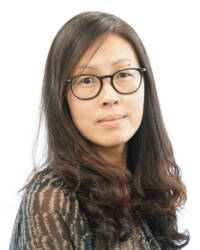 Jackie Nguyen
JR UW
Jackie is a Jr. Underwriter at HomeFirst Mortgage Bankers. She's been servicing loans since 1999. She is detailed, organized, passionate, and has a "let's get this done" mentality that has led to her success in this industry. Jackie's hobbies include gardening, cooking, traveling, music, and of course eating.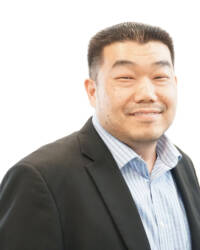 Julius Yi
Executive Director
Julius has been in this industry since 1999 and has gradually worked his way up the mortgage ladder. He joined the Homefirst Mortgage Bankers in 2018 and has enjoyed working with his incredible team.In his spare time, Julius likes to attempt to play as much golf as he can. His favorite sport is football and his favorite team is the Kansas City Chiefs. He also loves the Los Angeles Dodgers and the Philadelphia 76ers.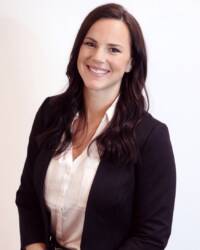 Kim Gordon
DIR. Realtor Affairs
Kimberly is the Director of Realtor Affairs for HomeFirst Mortgage Bankers. She graduated from the University of California, Irvine with a Bachelors' degree in Cognitive Science. Kim's immense knowledge and expertise helps her close loans faster than other banks and find solutions for difficult loan scenarios.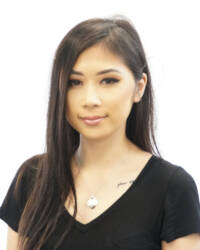 Caroline Nguyen
H1 Support MGR
Caroline is a Production Assistant/Junior Processor for HomeFirst Mortgage Bankers. She spends her time off at home with her fiancé and daughter. Caroline also loves art and does calligraphy for wedding signatures, baby showers, and more!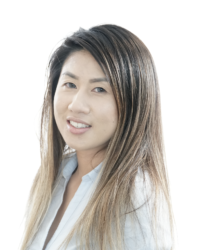 Jenn Nguyen
H1 Support MGR
Jennifer joined HomeFirst Mortgage Bankers in 2019. She believes there's no other line of work that's as exciting and gratifying as the Mortgage Industry. In her spare time, she enjoys going to concerts, playing the guitar, and spending time with her family and loved ones.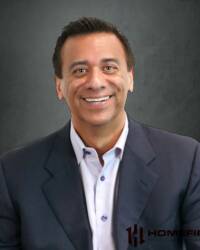 Robert Alvarez
EVP, Cultural Affairs
Robert has 29 years' experience in the mortgage and loan industry, serving a wide range of clientele including first time buyers and existing homeowners, also assisting and directing in creative ways of meeting client's goals. During his free time he loves to do Cross Fit, going to his son's water polo games and enjoys spending the free time with the family.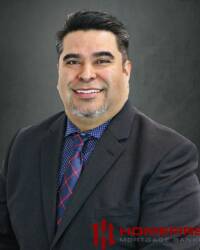 Juan Contreras
EVP, Production
Juan has personally helped thousands of families and individuals achieve home ownership. Innovation, integrity, and willingness to help others are his core values. These values have helped him build strong relationships with clients, realtors, team members, and other in the real estate industry. In his time off, Juan loves to play and manage Fastpitch Softball. Wichai Kantathavorn
EVP, Training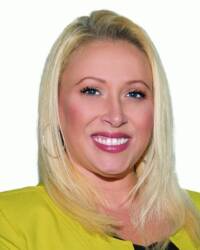 Wendy Walker
EVP, STRATEGIC PLANNING
Wendy brings 18 years of experience in the Sales and Operations fields to her work as a Branch Manager. Her greatest strengths are her experience and ability to analyze product advantages and disadvantages. She has served as the Vice President of Community Development of the NAHREP-Los Angeles Chapter. She has also done voluntary work for Habitat for Humanity, Susan G. Komen, and Relay for Life.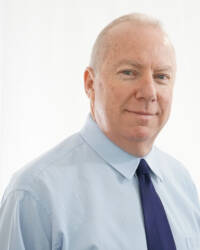 Steven Knipping
HR DIRECTOR
Steve is the Director of Human Resources as well as a Senior Loan Officer. His goal is to bring talented loan officers and teams on-board as smoothly and efficiently as possible. He enjoys spending time with his family, hiking, reading and following his favorite LA area sports teams.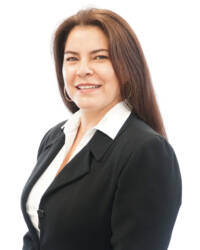 Maribel Bonilla
VP, PUB RELATIONS
Maribel has been in the mortgage industry since 2013. She has a background in Finance, getting a degree in Business Administration from Colombia. She enjoys helping people reach their dreams of homeownership as a mortgage professional and Financial Advisor. Maribel enjoys reading, nature, hiking, and traveling the world.
Danny Hernandez
VP, MARKETING
Danny is one of the top Loan Originators in the industry who has experience with every major loan program available on the market. Specializing in both purchase and refinance transactions Danny takes full control of each transaction from start to finish. Danny enjoys spending time with family, having tea parties, playing dress up, running, weightlifting, playing soccer, and watching the Lakers make a comeback to dominance.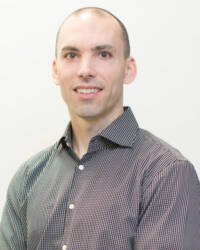 Steve Gribben
GEN. COUNSEL
Steve is one of HomeFirst's three original founders and currently serves as an advisor to the firm. He brings to HomeFirst a unique perspective on secondary markets and new product development, which is drawn from his time working in executive management in the securities industry and as an attorney for various real estate and financial services companies. Steve received his B.A. from USC and his J.D. from UCLA. His is also a real estate broker and holds multiple securities licenses.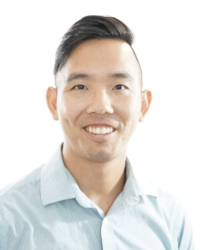 Ken Yamamoto
QC Closing MGR
Ken began his career in the real estate industry after graduating from the California State University Long Beach with a BA in Japanese. He enjoys the many different opportunities for success and the inspirational people he has met throughout his experience. Ken currently works in the Closing Department with post-closing loans.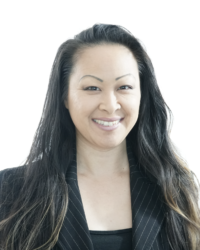 Kenzie Kawamura
Production MGR
Kenzie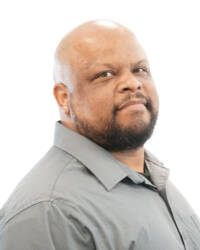 Alton Purnell: Alton is currently an Underwriter with Homefirst Mortgage Bankers. With over 20 years of experience, Alton will find a way to complete loans that were thought to be impossible. He enjoys sporting events along with coaching football and basektball. His secret passion is everything Anime related.